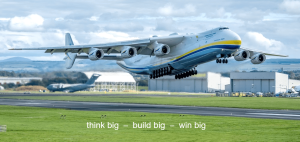 On 24 February 2022 the armed forces of the Russian Federation launched their attack on Ukraine. This invasion started a war also against all democracies, our common values, our convictions of peace, freedom and human rights. Since then, sadly, it has become a bloody war of full scale and with almost global repercussions.
War means leaders failed in talking to one another, and diplomacy didn't work. In the end, war happens if language fails, and as linguists, we find this particularly woeful. Nevertheless, one thing is certain:
Amidst every war, there is also opportunity.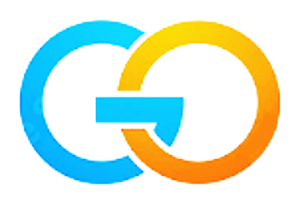 GO Ukraine is the special division we have set up to assist businesses in pursuing opportunities against this background
and to navigate them in the country through all the pitfalls, obstacles and hazards,
starting and running their own successful operations.
A quick look instantly reveals there are in fact a whole plethora of opportunities in Ukraine now.
Ukraine is the second-largest country in Europe with an area of just over 600,000 square kilometers. The country holds significant economic potential due to its strategic location connecting Europe, Russia and Asian markets, a well-educated labour force, its large domestic market and access to a variety of resources, including extremely rich and complementary mineral resources in abundance, in high concentrations and close proximity to each other – collectively worth tens of trillions of dollars –, massive deposits of coal plus certain oil and gas reserves, as well as some of Europe's best agricultural land. While after the dissolution of the Soviet Union in 1991 the country didn't have an overly great deal of general attention, the war has put Ukraine in the spotlight overnight.
As per February 2023, one-third of Ukraine's 44 million people have been displaced and more than 8 million have left the country. The war is killing people, destroying infrastructure and disturbing daily life. Putting aside the real human cost, the war also affects the economy of course. Ukraine's economy shrank by more than 30% in 2022, tax revenues have collapsed, inflation and debt are on the rise, and normal economic activity is disrupted. All of this will keep increasing as the war drags on.
Military aid provided by the West to finance Ukraine's defence against the Russian invasion so far is worth billions of dollars, and rebuilding the country after the war is estimated by the most recent World Bank report to require US $411 billion as per March 2023 already. 
While the scenario created by the war seems utterly grim, and an end to it is not apparent, another face of the war presents itself: attraction, … when companies identify potential gains with the armed conflict. There is indeed appealing business potential in two major respects:
>  business related to the production chain of the defence industry and military warfare, such as the provision of armaments
>  business related to post-war reconstruction of the country, such as rebuilding infrastructure
Realistically, war entails both risks and opportunities for business, in a dichotomous environment – at times propelling, at times repulsive of investments. So, it needs a dedicated entrepreneurial mindset to consider doing business in war conditions or in the aftermath of a brutal war, however, the prospects are promising and particularly rewarding for those with determination. The potential is huge as it will be the most progressive business development and investment climate since World War II.
And for those taking on the challenge, it is facilitated by the fact that doing business in Ukraine has become a lot easier in recent years. For instance, the procedure for the registration of a legal entity has been simplified, now taking only a few days. Also, companies with employees in Ukraine save on cost for salaries, compared to the costs of in-house staff. The average salary in Ukraine is just 15,743 UAH [Hryvnia] monthly (= ca. US $430) by the end of the first quarter in 2023. This means you will have larger profit margins and more room to develop your business in other ways. Lower costs also mean that a wider range of skills falls within your budget.
For business success, it evidently and crucially needs language skills for proper communication, and understanding of the cultural specifics.
As AVALON Linguistic, with our two Ukrainian and Russian language teams, we are for many years already supporting foreign entities on the ground in Ukraine, to include large German corporate. In the war many companies are withdrawing from doing business in Russia, while others re-organise operations in Ukraine or consider coming to the country for the opportunity, requiring more language services yet also professional support in other areas, such as legal or property. Consequently, we have moved with the rising demand and decided to extend our spectrum around and beyond our professional language services to also provide complementary vital business services in an integrative manner together with a network of competent partners.
Since the beginning of the war, we have created GO Ukraine as a specialist division to organise and streamline everything in such a way that our clients have one single point of contact which caters for everything needed with their mission and handing them a voice and initial representation in Ukraine. This takes out a lot of the hard work, pain and risk of entering a new market in a foreign country, and it allows our clients to focus on their strategy and business right away, with no language obstacles.
For this, you can rely on our  Professional Language Services  which are the hallmark of AVALON Linguistic,
plus the following multidisciplinary services, all conveniently under one organisational roof in Ukraine:
Solicitor
Notary
Relocation
Real Estate
Architect
Recruiting
Financial
Insurance
Marketing
IT
In this way, you will be well prepared to think, plan and act really big.
While talking about 'big', it is worth having a quick look at the Ukrainian-made Antonov AN-225 type aircraft called 'Mriya', pictured in the featured image above.
The reason is that this plane is a strong symbol for what Ukraine involves. 'Mriya' means 'Dream' in Ukrainian language.     
The AN-225 was the largest airplane in the world, a modern engineering marvel, able to transport up to 250 tonnes of cargo. The Mriya, which was destroyed in its hangar in February 2022 during the first days of the war, was the only AN-225 ever built to completion. It was designed to carry twice as much as a Boeing 747 freighter. With an overall size that stretched as far as a football field from nose to tail and wingtip to wingtip, and a maximum take-off weight of up to 598 tonnes, this giant of the skies dwarfed the 747 "Jumbo" in size and lifting capability. Six turbofan jet engines formed the powerplant of this colossus, for a maximum speed of 528mph at an altitude of 36,000ft. No surprise really the AN-225 Mriya has 242 world records to its name.
Ukrainian authorities and the manufacturer have vowed to rebuild the plane, at an estimated cost of around US $500 million.
Nobody should be allowed by destroying the only plane that could move the largest loads of humanitarian aid across the planet to those in need, to smash the spirit of a free nation, and the spirit of democracy and of fundamental human rights and values.
We all should take inspiration from the hopeful dream, the vision and everything the Mriya stands for.
Let's keep it alive and concentrate on pursuing and pushing our respective businesses.
We can support your cause in all the professional ways in Ukraine, to highest Western quality and strictest confidentiality standards. Rely on the people who speak your language, understand your business, and who you can trust! 
Phone (London): +44 20 3239 7000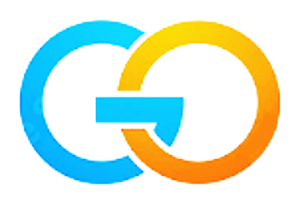 "Opportunities multiply as they are seized"
GO Ukraine – powered by AVALON Linguistic & Partners