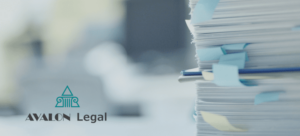 Throughout different industries, legal documents are a prevalent factor for conducting business affairs. This type of documents may include topics on lawyer's briefs, contracts, legal notices, court decisions, trial records, and many more.
More specifically, legal writing and legal translation is the generation of documents to be used for the purpose of legal affairs.
AVALON Legal provides, as a centrepiece of our specialisation, premium-quality legal language services for every industry.
To be successful in this mission in the legal and law sector, it needs linguists with not only language competence but also an in-depth knowledge of the technically complex terminology, of Latin legal terms, legal jargon language and an understanding of the legal concepts. Obviously, working with legal texts is a task that should only be left to the most senior, law-experienced linguists who know the industry inside and out, understand the legal system of the jurisdiction(s) involved, and are proficient at writing and working in legal contexts.
This is not something that a generic translator or agency can achieve by translating word for word, not to mention they won't know much about appropriate legal writing. They may only be able to provide you with some kind of convenient literal translation, however, the result won't be of much use to you in the courts. You need more and better than that, you need mastery of the linguistic side coupled with a strong background in law.
The consequences of using unprofessional or subpar language services for legal work can be quite severe. Not only does it compromise the legality of your texts and documents, but it can also be quite costly to fix, whether inept wording during writing or any ambiguity or mistranslation may land you in legal trouble, or simply takes too much time and trouble to correct. Moreover, the impact of an inadequate legal text can do serious damage to your reputation at home and abroad.
Our experts understand the writing conventions that are unique to every individual language. Their capabilities go way beyond a mere linguistical understanding. They have a profound knowledge of key literary devices, and that will help your texts convey a meaningful message in a fluid and professional way. They ensure that the tone is clear and expresses the intended message. We will always tailor every legal text to ensure that it is fit for the purpose towards its specific target audience.
As a player in the legal industry, you will wish to ensure your texts and documents are fit for use at court or when dealing with other jurists. Or if your business may be operating with foreign counterparts, suppliers and customers you will need to make sure that your contracts, terms and conditions, copyrights and patents are fully understood in the target language.
Work in the linguistic legal field can extend beyond the needs of industry to also meet the requirements of individual clients. We provide high-quality legal translations that can be utilised during your personal legal proceeding for instance. Our translators have acquired vast experience in the legal industry to skillfully translate your personal documents, including power of attorney documents, wills, etc.
Anyway, we are at all times dedicated to providing exceptional texts that will aid greatly in both your business and personal legal affairs.
To this end, at AVALON Legal we have the expert knowledge and experience to take care of all your legal writing and translation needs across jurisdictions and legal families, in a wide variety of language combinations. As well as linguistical knowledge, we have ensured the legal linguists working on your task hold or have available a thorough knowledge of the legal systems in both the source and target language countries in order to achieve a text that is to the highest level of accuracy and transparency and is legally viable for the jurisdiction it is meant for or rather you are working in.
With our comprehensive services to the legal industry, our team operates in the following main subjects of law:
Private Law

Business Law

Public & Administrative Law

Constitutional Law

Criminal Law

Procedural Law

European & International Law
and in virtually all of the thematic areas thereunder, so you can be sure that we've got you covered.
We encourage our team of legal linguists to work efficiently yet particularly thoroughly, taking the time needed to ensure the highest level of accuracy. After all, the quality of your text is our ultimate priority.
Maintaining impeccably high quality and standards across all our professional writing and translations is a mandatory requirement by itself at AVALON, but when it comes to legal texts, we find that extra meticulousness for quality is needed.
Newest technology ensures a speedy and efficient service without degrading the quality and attention put into your texts. And when a tight deadline comes around, we will have your work ready on time and in the agreed format, ready for use right away. For those very urgent cases where time is of the most absolute essence, you can avail of our unique AVALON Express services 24/7/365, completing your project even overnight while you are asleep, and supported by our full 100% Satisfaction Guarantee as part of our quality and service concept.
We fully understand that some of the documents you would like us to work with are very sensitive. Confidentiality is as important to us as it is to you, and we pay closest attention to it. The security of our platform is essential to us, which is why it fully complies with GDPR-approved security that is integrated into every aspect. Any data, texts and documents submitted to us are held securely under strict privacy guidlines throughout our process and only with your consent.
With a meaningful non-disclosure agreement we can further safeguard your position.
Effective project management is being applied to each stage of our project process because it is critical that we achieve full accuracy in our work with no fail, and we take pride in doing this time and time again. With our unique Accuracy Certificates you can rest assured that this is not just marketing words but in fact rather our conviction and our business philosophy, practised every day for a service like no other.

For more detailed information you may look up our dedicated pages
Legal & Administrative Translation and Legal & Academic Writing.
Email: legal@avalon-linguistic.com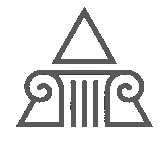 "Linguistic solutions for the profession of words" 
AVALON Legal is a member of the AVALON Group