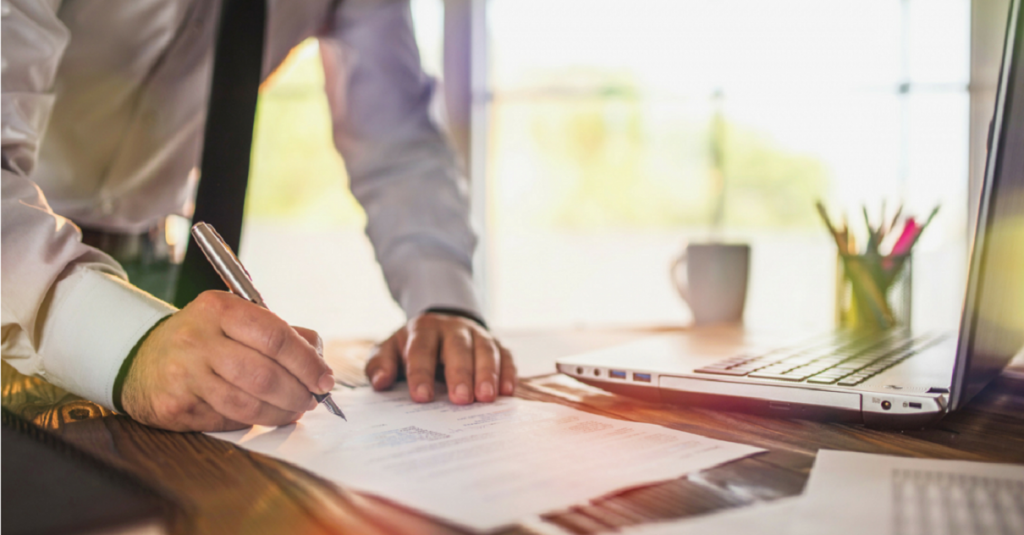 Business Writing is a type of professional communication, typically with standard structure and style, used in organisations to communicate with internal or external audiences on particular topics that concern business. It is also known as business communication or professional writing.
Communication is the soul of any business and one of the most important skills to have. It serves as both the content and channel for one's decisions, ideas, tasks, solutions, plans, and need to belong and solidify your sense of culture and self. In fact, studies show companies that communicate with courage, innovation, and discipline are more effective at engaging employees and producing ideal business outcomes.
One type of communication that is used every day in the corporate world is business writing.
The world of business writing may appear vast. Every company has variations of documents, each with their personalised templates and industry focus. Varying scenarios require different forms of business writing. However, the innumerable documents can be distilled into four main categories, and each category has its overall goal.
While the document goal varies, the core of business writing does not. Effective professional writing is always done with a clearly defined audience and purpose in mind. It is results-oriented writing, where the text helps the reader do or learn something. The writing style is concise, relevant, and understandable. Each element of the document supports the communication of the purpose to the reader, and, of course, good writing is free of grammar and spelling errors and avoids inaccurate information.
Based on the specific objective, each of the many business documents falls within these four broad segments:
1. Instructional business writing
Instructional business writing provides the reader with the information needed to complete a task. This type of document must break down a process into steps that are understandable to the reader. The written record must account for the reader's knowledge of the area, the scope of the task while integrating variations or potential problems. Examples are user manuals, specifications, and memos.
2. Informational business writing
Not all business writing requires action. A large volume of writing is created for reference or record. This category might include some of the less glamorous yet still very essential documents. Recording business information accurately and consistently is important for marking progress, predicting future work, as well as complying with legal and contractual obligations.
Examples are reports (probably the bulk of informational writing), financial statements, minutes of meetings.
3. Persuasive business writing
When people think of business writing, they often have the persuasive writing category in mind. These documents are generally associated with sales. The persuasive writing may be direct, with focus on a specific item, or indirect, with focus on developing the client relationship. The goal is two-fold: to convey information and to convince the reader that the presented information offers the best value. The text is written to impress the reader and sway their decision. Examples are proposals, sales emails, and press releases.
4. Transactional business writing
Everyday business communication falls under this category. Today, the majority of this writing is by email, but also includes official letters, forms, and invoices. These documents are used to progress general operations. They are also used to convey good and bad news, often associated with human resource processes, for example, staff appointments and dismissal notices.
Writing well is one of the most important skills you / your organisation can develop to be successful in the business world.
Fundamentally, poor business writing is costly and could seriously damage your potential. It is believed that billions of dollars are lost every year by businesses due to insufficient writing skills. It happens, for instance, when a customer does not understand the email, marketing tool, or proposal by a company because of wrong grammar or awkward style and tone. Customers encountering poorly written materials might form an undesirable negative impression of how a company runs its business.
At AVALON we have the techniques in business writing to power your fullest ability to communicate and launch your ideas. We have the tools to dramatically improve your writing, and the know-how to execute organisation, structure, and revision to make you communicate more masterfully than ever. Said that, did you know that the most important element of good writing actually isn't good writing? It rather is good organisation. If you have not organised your documents for maximum effectiveness, you have just wasted an opportunity to present your ideas, and yourself, with power. Therefore, the better you prepare information for us, the more effective our work will become.
Typical examples of our daily business writing for clients are:
• Memorandums
• Reports
• Minutes of meetings
• Policies
• Instructions
• Specifications
• Letters
• Emails
• Proposals
• Press Releases
• Presentations
• Marketing campaigns
Your ideas are powerful, now let us deliver them for you with the clarity and impact they deserve.
AVALON Business Writing makes you stand out from the crowd by keeping your writing simple, clear, and concise.
Kindly be aware that any of our service descriptions here are just a general outline.
Upon genuine further interest on your part, we will be happy to provide you with
more detailed information and work out a specific proposal tailored to your needs.


 "Verba volant, scripta manent"
Spoken words fly away, written words remain