One thing is certain: language brings people together. Not least for this reason, and as we understand the power of communication, it is the foundation of our entire range of services, including professional writing, translation, transcreation, transcription, subtitling, international SEO, editing and proofreading.
With our languages, we are truly global, and wherever the client is located or intends to get in the world, at AVALON Global we are prepared to help. Our services are conducted around the world by our global network of own AVALON in-house and country teams of expert linguists, and interconnected with our tried and trusted professional associates and partners.
This is the quintessence of how we operate, and it's why we use to say that for us, the question of "where" is in fact irrelevant.
Since the arrival of the Internet and with ever-improving web connectivity, the modern language industry has developed into a huge global market for outsourced language services, and the need for global communications continues to grow with the pace of international business, further augmenting the growing need for related professional services.
The rapid development of the digital economy requires increasingly quicker, better, and more efficient language services for success in international markets and in international business relationships.
With AVALON as your multiple-language vendor partner for proficient worldwide language support, you will be able to break down language barriers and get everywhere you want to be, achieving your international ambitions.
Customers see the quality of product or service information, for instance, as a reflection of the quality of the product or service itself. Poor wording projects poor quality and may result in loss of sales. The skilful and culturally competent use of language is an essential element of effective communication and crucial for lasting success in the global market. Fact is that linguistic and cultural agility improves business results and all kind of different relations.
AVALON Global is our group's specialist function dedicated to providing global services in an integrated manner, all coordinated from one desk for highest efficiency and effectiveness, and aligned with our clients' business requirements and time zones in order to maximise performance.
As our client, you are always looked after personally by a knowledgeable project manager. They are your permanent point of contact for the entire project – and, if you so wish, for the following projects as well to ensure consistency and an atmosphere of trust. They plan with you the entire project flow, any individual terminology requirements, the delivery formats, and the deadlines to be met.
As business never sleeps, AVALON Express, our dedicated rush service, is always just a mouse-click away at your fingertips, 24/7/365, so as to ensure that you are in a position to act swiftly and around the world at all times. Just communicate in any language, any place, any time.
What's more, with every project, you get the supreme ISO-compliant quality synonymous with AVALON and that our stellar reputation stands for, along with our 100% satisfaction guarantee and a certificate of accuracy for your full peace of mind.
Nothing compares, say many of our clients.
In this way, you can concentrate all your requests for language services conveniently in one place, and we can namely provide you with bespoke multilingual Business Writing, Legal Writing, Copywriting, Business and Finance Translation, Legal Translation, Technical and Scientific Translation, among many others.
And notably, there are two pages featured on this website that are particularly related to global contexts on account of their pronounced international orientation: Localisation, and Transcreation – much recommended for review to get a better notion of the scope.
You will find that we have a comprehensive suite of seamless language solutions to support your entire global journey, from compact, on-demand tasks to high-touch, fully managed solutions.
If you are after the most effective international communication with the widest geographical outreach you ever had, connect with the people who will know. AVALON is a proven partner in future-proofing global communications. Through us, you can "talk global" right away and expand your global footprint while retaining authenticity. Think of us as your gateway to worldwide communication and success.
Be invited to find out together what we can do for you.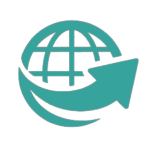 Global reach – local knowledge 

Global Coordination Team
Phone New York: +1 (646) 480-0099
Email: newyork@avalon-linguistic.com
            AVALON Global is a member of the AVALON Group