The AVALON Quality and Service Concept
To us, AVALON means character. Our clients come before everything else, and as a trusted linguistic services provider we work eminently hard every day to meet and exceed our clients' expectations by delivering the best service in this industry.
Our native English, German, French, Spanish, Ukrainian and Russian teams, and individual linguists serve you in our four main operation categories of Translation, Writing, Editing, and Proofreading.
They dig deep to convey the most in every word and make sure you are cared for to the highest standards and that you will receive an honest service, from an honest company.
You have our word.

Quality is close to the heart of everyone here and at the core of everything that we do in our daily business. To emphasise quality over quantity is a strategic decision and commitment. It's the ultimate goal and guides us in each step. Why? Because quality is what matters and what makes the difference in today's competitive world. It gets us way beyond the average.
As we were determined from the outset that we would be very serious about ensuring our services consistently meet client expectations and about continually improving our own processes in order to become better, stand out, gain a competitive edge and grow, we had to look at ISO 9001, the world's most widely recognised Quality Management System (QMS) standard.
ISO 9001:2015 is the current version, and it became more than just a quality management system to us, yet rather part of your organisational DNA and even a complete operational tool to drive our performance.
Implementing the seven quality management principles on which this standard is based, and ensuring continuous compliance with their requirements was and is in fact a great help in enhancing our development, complementing our business strategy, and improving our business processes that are analysed and optimised on an ongoing basis.
This is all about a customer-focused approach to product development and delivery, quality leadership, engagement with people, a process-driven approach to quality standards, continual improvement, evidence-based decision making, and strong relationship management.
Then we had next to take into account the more specific ISO 17100:2015, which has become the internationally recognised standard for companies within the translation industry, providing information on what is the prevailing industry benchmark for minimum translation process requirements aimed at quality, and the relevant unified terminology and key definitions. It namely includes provisions concerning the management of core processes, minimum qualification requirements, the availability and management of resources, the feedback process, and data protection.
As these aspects directly affect the production, quality and delivery of our translation services, we decided to design our translation processes and workflow to comply with the ISO 17100:2015 specifications as well.
The AVALON system for ISO compliance is documented in our respective manuals for ISO 9100:2015 Quality Management and ISO 17100:2015 Translation Management, and it is subject to our monitoring and management review process, plus evaluated in a yearly internal audit.
Embedded in the everyday thinking of the company and intertwined into everything we do, all this helps to achieve top levels of client satisfaction with consistent quality. Also, it adds significant value to our business and the way we are serving our clients.

Our approach is to understand your business and the industry in which you compete, your situation and your personal ambitions. Our quality management ideals are shaped by both our customers' contribution and our strategic plan. Accordingly, our goal is not to become a company as large as possible or to offer "everything", but simply to be one of the best in our field of specialisation. "Being big enough to know, while small enough to care", so to speak. Our success today indicates that we must be doing the right thing. Therefore, we will continue to do what we are doing with maximum competence and dedication, preparing meaningful, accurate and linguistically excellent texts and documents with the utmost care and sound experience.
Our Quality Policy is unmistakable:
The practice of daily improvement,
 performed by everyone on our team
The AVALON quality commitment is driving us to continually improve our processes, operations, technology, and strategy. Thinking of quality as a journey with measurable steps, we need to systematically measure our improvements.
Therefore, we judge our progress towards ultimate language services excellence by input and feedback from our clients, which we regularly seek, and also by monitoring and certifying our processes. Besides, our internal quality procedures are designed in a way that we can track every single step taken by our internal project teams, individual linguists, and localisation engineers at every location, from initial project submission through to delivery of the final work.
Compliance with Quality Standards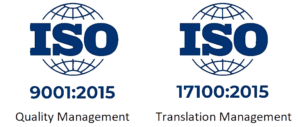 100% Satisfaction Guarantee
We are absolutely certain that we provide premium quality of performance and of service at all times in all our client engagements, with no fail. Hence we can be confident that you will be happy with our services. In the unlikely event that you should ever in any way be not entirely satisfied, there is the AVALON promise on every single project.
You have more than our word: the ultimate Satisfaction Guarantee commitment.
This guarantee of ours is simple and exactly what we say it is. No hidden small print, no tricks.
For requests under this guarantee,   
simply contact us within 30 days of project completion and let us know exactly what your issue is.
We will review it and respond to you within 24 hours with a proposed solution.
We will then keep the dialogue open while we continue working with you to resolve your concerns.
Only when you are fully happy with the result, will we stop.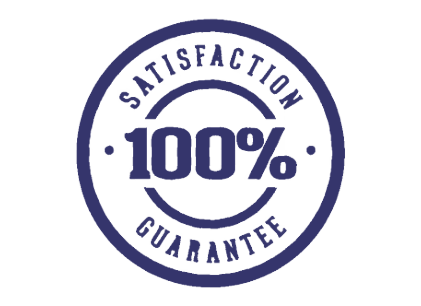 This is what we call "quality without the risk". Your feedback – the good, any bad, and the honest – just makes us better.
We consistently maintain our rate of 100% Project Completion, 100% On Time, and 100% On Budget. Top ratings from our satisfied clients, numerous recommendations, and an extraordinarily high repeat instruction rate emphasise our record. It's actually our best advertising.
Whatever your task in hand right now with your project, you can leave it with us, and we will handle it for you from A to Z. This way we can both concentrate on what we're best at.
Premium quality with free Accuracy Certificate plus 100% Satisfaction Guarantee for full peace of mind – why settle for less?!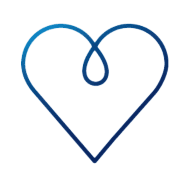 "Quality is the best policy"