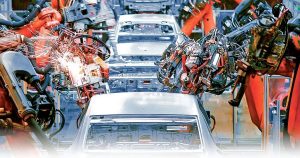 The automobile is considered to be one of the most successful industrial products of all times.
About 66 million vehicles are produced worldwide each year, and the overall market size of the world's automotive manufacturing industry was valued at almost US $2.9 trillion in 2022, ranking it 1st out of all global production industries. Thus, it is a giant factor in the global economy and has been called the "industry of industries".
Today, the automotive industry contributes around 3% of the world's total GDP output; this share is with ca. 7% significantly higher in emerging markets such as China and India.
And China, the rising star in the business, has become the world's largest auto market. As the powerhouse of the automotive industry, in 2022 mainland China had a total production of 27.02 million vehicles, leading the world, and also just surpassed Germany to become the world's second-largest car exporter behind Japan after exports jumped 54.4% year on year to 3.11 million vehicles. This means an export quota of 11.5%.
At home in Europe, the automotive industry is particularly crucial for prosperity. The sector provides 13.8 million direct and indirect jobs, which represents 6.1% of the total employment in the European Union (EU). The EU is among the world's major producers of motor vehicles, and the industry is the largest private investor in research and development (R&D).
In the German economy, the EU's biggest, the automobile industry is one of its heavyweights with production facilities all over the world and cars being among the most sought-after export commodities.
If your enterprise is in the automotive business, the need to communicate effectively with no language barriers across your organisation, with international suppliers, partners and customers is of paramount importance.
Automotive translation is a broad concept that has an important function at the various stages of the design, manufacturing and sale of vehicles around the world. From the headquarters of the world's leading car brands to the forecourts of local dealerships, professional translation with all its aspects is essential throughout in order to get and keep things moving. This holds all the more true if you are a car exporter, seeking to build awareness of your brand as well as the acceptance and trust of potential buyers in foreign countries with their different languages and culture.
Said this, for the end buyer of a car, translation is actually never really noticed … unless something goes wrong, a scenario you will surely wish to avoid.
Let's have a look at situations that best highlight the key role which professional translation is playing across the entire car manufacturing and sales process:
Members of design teams for instance are often experts with different language backgrounds, however, efficient and error-free communication is needed for their collaboration. Documents such as CAD designs may need translating into multiple languages, etc.
When a vehicle is designed in one country and manufactured in another, or even in multiple others, it is vital that teams are able to follow the exact same defined manufacturing process and achieve the right level of quality control. This requires fairly extensive translation of manufacturing process documents, guidelines and other internal materials.
Across the manufacturing process, there is detailed safety documentation all along the way. On the floor, heavy and sharp items are lifted, toxic chemicals are used, machines may cause injury, and just about every tool used to build and test vehicles could be dangerous.
Even if some car buyers tend to skip reading them, manufacturers are legally obliged to provide user manuals with all the necessary instructions and safety guidelines to protect the people driving, their lives and third parties as well.
As with all global industries, marketing material is vital to maximising sales in every target market. Sometimes translation alone will not be sufficient though, and further language services may be needed, such as localisation or transcreation, in order to adequately capture the message behind your marketing.
It's clear to see how safety is a priority in the automotive world, and this is where quality translation at every stage of the process is essential.
Aside from translation mistakes potentially hiking up your manufacturing expenses, your main concern is to be the safety of the people building and using your vehicles, as well as the general public.
This safety concern is at the core of every type of automotive translation, making sure the essential information is in any event understood by the people it is meant for. This is just as important for the teams designing critical components, like for example a complex airbag system, as it is for the workers building and the buyers using them.
Well, safety comes first, nonetheless, profitability also matters – your reason for being in business.
With safety being addressed, your next priority will be maximising profit, and this starts with reducing the negative impact typically caused by language barriers. Language misunderstanding at the design stage may well hold up the current project and delay the following projects, while errors at the manufacturing level have the damaging potential to put production output behind. To minimise expenses, skillful automotive translation needs to remove these language issues at every stage of the design and manufacturing process.
Your next task on the route to profit maximisation is your marketing material, and this is where automotive translation takes the lead. Simple translation into target languages will in no case be able to make the kind of impact you are looking for with international audiences, and a more creative approach to translation is required if you wish to get consistent optimum performance and success in every of your target markets.
At this point, our dedicated translation services come in to support you and help realising your goals wherever you're doing business.
Some of the content we typically translate for our automotive clients includes:
Design documentation

Technical documents

Legal documents

Patent applications

Manufacturing process documentation

Training & user manuals

Safety procedures

Quality process documentation

Catalogues and brochures

Handbooks

Instruction manuals

Auto warranty books

Maintenance manuals

Market research

Marketing and trade materials

Presentations

Shop literature

Websites

Videos

Customer Care and online-help
… and in fact everything else in the world of automotive.
Evidently, the global automotive sector is facing challenges from decreased demand in the COVID-19 pandemic and production halts due to the automotive semiconductor shortages. And generally, today's economies are dramatically changing, triggered by developments in emerging markets, the accelerated rise of new technologies, sustainability policies, and changing consumer preferences around ownership. Digitisation, increasing automation, and new business models have revolutionised other industries already, and the automotive sector is following. Electrification, autonomous driving, diverse mobility and connectivity are the main disruptive trends in automotive that continue to advance into the foreground and require new technologies. Information technology will hold a decisive function here as well. The industry is changing with the speed of light at this stage, and our linguists systematically follow developments in their respective fields in order to stay up to date and get you ahead.
What's more, through our work for German bestseller author Prof. Dr.-Ing. Uwe Winkelhake since 2017, we have acquired a particularly profound understanding of the automotive and supplier industries, namely their forthcoming digitisation. His book The Digital Transformation of the Automotive Industry is also published in German and Mandarin Chinese language. The author is retired Vice President Automotive of IBM Germany, a Professor at the Technical University of Braunschweig in Germany, and as executive consultant a renowned leading expert on digitisation topics in the industry. His expertise can take your business to the next level and set it up for the future.
Altogether, whether you design, manufacture, market, sell or maintain motor vehicles, or your business probably is to supply parts for vehicles, AVALON Automotive serves the whole supply chain. We have the knowledge, experience and talent to take care of your requirements and provide you with optimum linguistic solutions your business can rely and build on.
And now let us finally introduce you to our specialised China task force.
China has become a leader in the industry, above all with regard to the production of electric vehicles (EVs). The nation is already closing in on Japan's export volume, likely to clinch the title of the world's top car exporter in the coming few years, according to analysts. The total size of automotive value pools in China is expected to double by 2030, reaching a market size of then over US $4.5 trillion.
Given the growing relevance of China as an exporter and the dynamics of its domestic market, we have formed our expert squad to provide our professional language services with their specific knowledge and coordinated support to automotive companies exporting out of China and also to those coming to the country for business. As with everything automotive, you are certainly just in the right place with us, notably for all things China.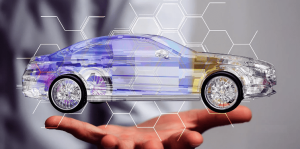 For more information,
particulary also about consistency in corporate
terminology/glossary and on confidentiality standards,
you may visit our page Corporate Solutions.
Email: auto@avalon-linguistic.com
  "Linguistic solutions to drive your business to success"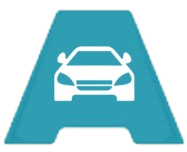 Member of the AVALON Group