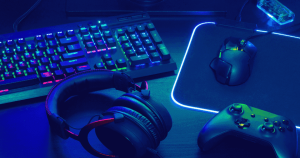 Gaming means the playing of electronic games, typically on computers, game consoles, or mobile devices. It involves engaging in interactive experiences that provide entertainment, challenge, and sometimes even educational value. Gaming encompasses a wide range of genres, including action, adventure, role-playing, strategy, simulation, sports, puzzles, and more.
In video games, players control virtual characters or objects and navigate through digital environments to achieve specific goals, overcome challenges, or simply enjoy the interactive experience. Gaming can be a solitary activity, where players engage with the game alone, or it may involve multiplayer interactions, allowing players to compete or interrelate with others online or in the same physical location.
With advancements in technology, gaming has evolved significantly over the years, featuring advanced graphics, a realistic ambiance, impressive sound effects, Artificial Intelligence (AI), and online connectivity, which enable players to compete or interplay with others globally. Some games also incorporate Virtual Reality (VR) or Augmented Reality (AR) for more immersive experiences.
Gaming has become a popular form of entertainment, with millions of people around the world participating in gaming activities, communities, tournaments, streaming platforms, and social networks centered around gaming. As such, gaming has a truly global reach, with a worldwide audience, transcending borders and cultures, and it has a significant social and cultural impact because it serves as a form of entertainment, escapism, and social interaction for these millions of players. Games even can tell compelling stories, raise awareness about important issues, and serve as educational tools. Gaming has also fostered the development of professional gaming (eSports), where skilled players compete in organised tournaments for prices and recognition. Active gaming communities have formed where players connect with each other, communicate about games, share experiences and even create their own content such as mods or game levels.
It is, therefore, no great surprise that gaming has become an industry of considerable economic relevance and value.
Over the past few years, the gaming industry has experienced strong growth and reached unprecedented levels of popularity, namely driven by social and casual gaming after millions of people picked up their controllers to escape the boredom and isolation of COVID-19 lockdowns. If you are not gaming already, there is a chance you might be soon. The video game sector is booming – and it's tipped to keep growing.
While global gaming industry revenues (incl. console games, PC games, mobile games, and eSports) were US $235.7 billion in 2022, the expansion is expected to make the industry worth globally about US $321 billion by 2026, according to PwC and the World Economic Forum. This means according to these data, the gaming industry is already making more money than the music and movie industries combined.
While the gaming industry continues to evolve and is set to play an even more significant future role in the global economy, AVALON Gaming is here to provide specialised professional linguistic services to help game developers and gaming companies reach a wider global audience, overcoming language and cultural barriers, ensuring their games resonate with players worldwide and facilitating successful market entry and player engagement in different regions and languages.
With the expansion of the global landscape, the gaming translation sector is experiencing a drastic transition from PC games to mobile games. It is no longer a matter of choice, but rather an essential requirement to translate games into multiple languages in order to attract the attention of the worldwide gaming community.
Whilst the terminology used in gaming can be complex and technical at times, skilful translation paves the way for success in the global gaming community.
Our extensive range of translation services offers you a distinct advantage in captivating the global gaming community and leaving a lasting impression there. Whether it's console, PC games, or mobile games, we provide comprehensive gaming translation services to cater for all your needs.
The main service features that we provide to clients in the gaming industry are:
   •  Translation and Transcreation
   •  Game Localisation
   •  Subtitling and Captioning
   •  Quality Assurance and Testing
   •  Cultural Consulting
   •  Terminology Management
Our team of expert translators specialises in the gaming industry and boasts extensive experience in providing cost-effective, dependable, and precise translation services for your games. We fully comprehend the unique obstacles that game developers encounter when expanding internationally. Hence, our language experts offer professional translation services that smoothen the path to globalisation, enabling you to efficiently and swiftly reach global markets.
Documents we typically translate:
   •  Online games
   •  Mobile phone games for different platforms
   •  Gaming controls and GUI's
   •  Help information
   •  Instructions
   •  Customer Support
   •  Websites
   •  Brochures
   •  Marketing materials
   •  Newsletters
At AVALON Gaming, we specialise in professional video game translation services across all genres. Our expertise extends to game localisation for various platforms, including game consoles, iOS, and Android.. Our comprehensive services encompass a wide range of game genres, including but not limited to:
   •  Action games
   •  Adventure games
   •  Sports games
   •  Simulation games
   •  Role-playing games
   •  Escape games
   •  VR games
   •  Shooting games
With our extensive expertise in gaming translation, a highly proficient team of native linguists, and a rigorous quality control process that includes thorough testing and reassessment of every translated version, we are the ideal choice for flawless gaming translation.

For more information, you may also look up our dedicated pages Localisation and Transcreation.
"Life is a game. Money is how we keep score", in the words of American broadcasting entrepreneur Ted Turner. Let's work together on your gaming business success, and money will follow. AVALON Gaming is the right partner to help you get on the winning side.
Play it safe and do contact us today!
Email: gaming@avalon-linguistic.com
Gaming teaches us that in fact for every problem
there is a solution – we just need to find it.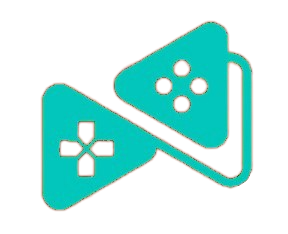 AVALON Gaming is a member of the AVALON Group