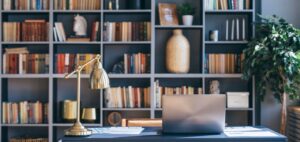 Books have witnessed enormous changes throughout their history. From papyrus scrolls to the advent of digital media and new technologies, the market has in the last decades adapted itself into various new formats such as e-books and audiobooks. Thus, after selling essentially one type of product for more than 500 years, the book publishing industry is finally rattled by the digital revolution. Since reading moved to screens, it has widened the scope of opportunities for authors and publishers as well as readers in the market.
A book is a medium for recording information in the form of writing or images, typically composed of pages bound together and protected by a cover. As an intellectual object, a book is prototypically a composition of such great length that it takes a considerable investment of time to compose and still also means an investment of time to attentively read it.
Google has estimated there are approximately 130,000,000 published titles in the world 2021.
The global books market overall size was valued at US $138.35 billion in 2021 and is expected to further expand at a compound annual growth rate (CAGR) of 1.9% from 2022 to 2030.
1.5 million new titles were published globally in 2021, out of which eBook and audiobook sales increased by more than 30% since 2020.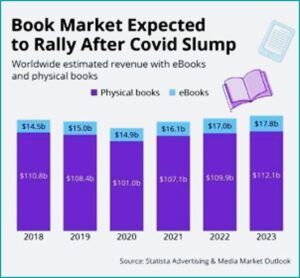 Interestingly though, the hard copy segment accounted for the largest market revenue share of around 78.7% in 2021. Despite an onslaught of new technology, paper books have proved to be extremely resilient. After all, the printed word has many compelling advantages over reading on a screen. It is easier on the eyes, convenient to browse, and comes with certain durability that the relatively impermanent and easily edited digital text just doesn't have. Whilst many other technologies were soon made obsolete and replaced by more recent advances, books have survived as a medium almost unchanged for centuries, despite abundant competition.
The book publishing industry being a thriving global business, much of its growing revenue is and will be generated in Europe. Of the world's five largest book publishers by revenue, four are European. Contrary to popular belief, the publishing sector is one of the largest culture industries in Europe, with a total market value estimated at €36 to 38 billion. The entire book value chain (including authors, booksellers, printers, designers, etc.) is estimated to employ more than half a million people according to the European Publishers Federation. With more than 600,000 titles published annually, the European book sector is incredibly rich and diverse.
If you wish to get your slice out of all this, at AVALON we can professionally help you all along the way.
Our linguists capture the essence, tone and persona of your intended book the way you want. They express and translate your ideas and your thoughts, not just your words.
By the way, did you know that 67% of books are published in non-English countries and that 72% of costumers give preference to content in their native language?
Make your book accessible to your readers worldwide, irrespective of the language!
Your words have the power to impact many lives, so you should make them available to those seeking that knowledge. Our book services are designed to seamlessly convey the essence of your work to readers from across the globe in the language they understand. Our translators are also masters in creative writing who understand the whole publishing process and possess the cultural sensitivity to ensure that the translated version reflects what you as the author wanted.
The AVALON | Books | service is an end-to-end solution – from writing, translation, editing, and formatting to book production including print and digital production services. Our own linguistic expertise complemented by the integrated contribution of versed competence partners ensures an optimum all-in-one project solution.
You write or let us write a book in a language, and we will give you a print-ready and digital version in any language you desire.
Whether you are an individual self-publishing author seeking a non-fiction translation for your first book, or a global publishing house with their newest series of fiction translations that need completing, or whatsoever, in any case, we carefully tailor our professional book services to your specific needs.
To create and translate books is a time-consuming task. If this is your first time looking for a book translation service online, you have come to the right place. Our clients are not only individual authors and established publishing houses, we also are happy to care for projects from self-publishing authors and students.
Types of projects that we typically cater for are
Business books

Legal books

Academic books

Reference books

Biographies

Textbooks and training manuals

Encyclopedia

Literature

Poetry books

Fiction books
As our client, you are always looked after personally by a knowledgeable project manager and will be in touch with the translators throughout the whole project.
What's more, with every project, you get the supreme ISO-compliant quality that we are known for and represented by our name, along with our 100% satisfaction guarantee and a certificate of accuracy for your full peace of mind.
You may wish to check out our Quality Concept in more detail.
Our specialists know exactly how to convey tone, concepts and images without losing any of the uniqueness of your thoughts so you can rest assured that your book will perfectly chime with international readers. Also, our legal team will prepare a meaningful confidentiality agreement for your peace of mind and assist you in securing your copyrights as the author.
For illustration, a dedicated blog article is about our work on the book The Digital Transformation of the Automotive Industry by German bestseller author Prof. Dr.-Ing. Uwe Winkelhake.
Or you may read about our translation project for acclaimed US author Jim Keenan's first German book publishing: Gap Selling. The client is known, inter alia, from Forbes, the Harvard Business Journal, and the Huffington Post.
On your book project, we would equally love to work, and we much look forward to hearing from you.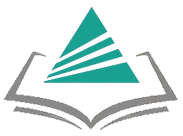 Email: books@avalon-linguistic.com
IF There is a book that you want to read, but it hasn't been written yet,
you must be the one to write IT.  (Tony Morrison) 
AVALON | Books | is a member of the AVALON Group